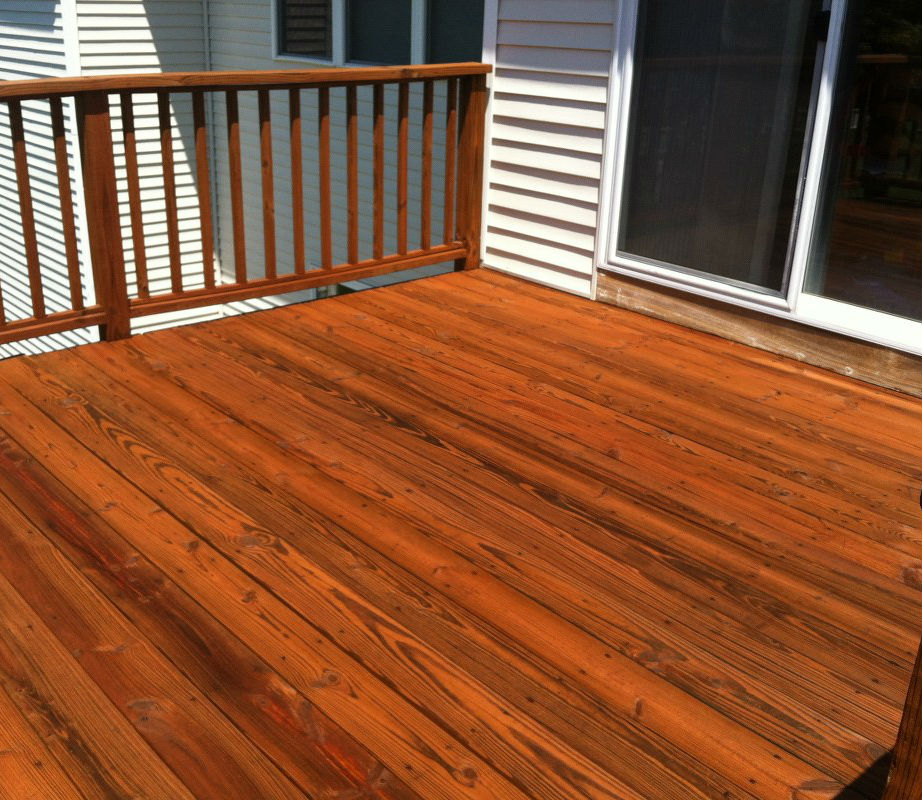 Bring the beauty back to your deck!
Over time, a wood deck can lose its luster. From the baking ultraviolet rays of the summer sun, to intense springtime rainfalls, to winter's bone-chilling cold and snow, a deck has to endure a wide variety of temperature and weather fluctuations along with human and pet traffic. This ultimately causes the deck staining to break down which in turn causes the wood to look old, gray and badly in need of repair. Even though your deck is constructed using pressure treated lumber and will last for a very long time, proper maintenance is the key to its longevity. The longer left untreated, the quicker the wood will deteriorate which will cost more in repairs. We also recommend a deck be cleaned annually to prevent mold and mildew build up and to prolong the beauty of your deck.
Wood Deck Exposure
Wooden decks face constant exposure to the sun, rain, and snow. Excess moisture causes wood to swell and shrink. Shaded decks face mildew and fungi growth. Untreated wood needs to be protected, as damage from exposure is immediate. Below are some of the different services we provide to protect your deck:
Wood Deck Cleaning
Homeowners can create further damage to decks by incorrectly using a pressure washer. Our team will apply a pre-cleaner to prepare the wood before power washing to efficiently remove all dirt, mildew and graying.
Wood Deck Staining and Sealing
Our team can apply a high quality stain or sealer to a new deck. We have the experience to ensure that the correct amount is applied, avoiding the common problem of stickiness caused by over application. A beautiful, protective finish can protect your deck up to two years.