Deck Staining Service in Ridgewood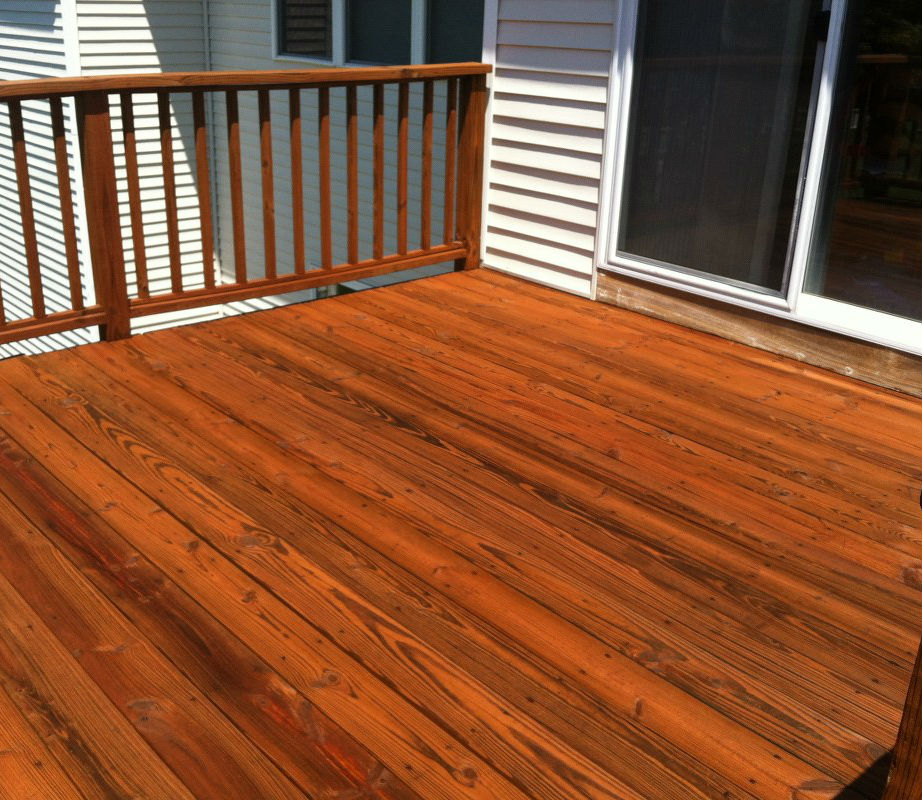 Staining is a great way to protect your Ridgewood home or business from harsh environmental elements such as sun damage and UV rays. Our staining contractors and deck refinishing contractors have been serving homeowners in Ridgewood for years. Our staining contractors take pride in the stain process from preparation to completion. We have your needs covered from staining exterior surfaces such as fences, decks, cedar siding. Does your deck need a serious cleaning and refinishing? An unsightly deck or patio can affect the overall appearance of your Ridgewood home so you may want to consider hiring professionals who can improve your home's exterior right away! It's better to have your deck properly cleaned and stained instead of replacing it which can cost a lot of money. If your deck is in need of a face lift, then power washing followed by a fresh coat of stain or paint will bring it back to life! Power washing must be done right away, otherwise, paint may get into the wood which is very bad for your deck. This is why you need to hire us to do this tough job for you and provide you with quality work for your deck and stairs! Your home's exterior has a significant impact to your property's overall value and appearance. Even if you have the most beautiful interior, an unsightly exterior and weathered deck can make your home less attractive an uninviting. Unless you perform a thorough cleaning and deck refinishing, you may end up replacing this part of your home which can cost thousands of dollars! Cleaning your deck with a water hose or power washing is not enough to maintain your deck. Power washing must be done the right way or it will drive paint into the wood and cause greater damage to your deck. Also, hiring just any painter for a deck painting job is not your best bet either as all painters are not the same. You need to hire professionals who can ensure you of superior results worth your investment. We are here for you when it comes to professional deck refinishing, deck restoration, and deck staining. Professional deck refinishing is what you need to prevent your wood deck from cracking, warping, rotting, or becoming covered in mildew.
Call today for a FREE Estimate: 201-614-3000
Professional Deck Staining Services in Ridgewood
​Deck Staining

​Deck Restoration

Deck Cleaning & Sealing Services

Deck Care
Exterior Staining Services:
Staining Wood siding

Staining Wood Fences

Staining Decks and Railings

Staining Doors and Windows

Wood Sealer
Staining Services in Ridgewood
Wood stains range in color from light to dark, as well as opaque to virtually transparent. Choosing the stain for your project is mainly based upon the materials and/or surfaces that the stain is going to be applied to. Whether you plan to stain a deck or your kitchen cabinets, let us lend our expertise! ​​If you need a reliable and trustworthy Ridgewood staining contractor, contact us today. We'll provide you with an estimate, an overview of the services we intend to provide and the costs associated with your project.
​